DO's quarterly newsletter - DO Buzz
Note: Click on the DO Buzz to view our two page newsletters.
June 2022 - New Publication!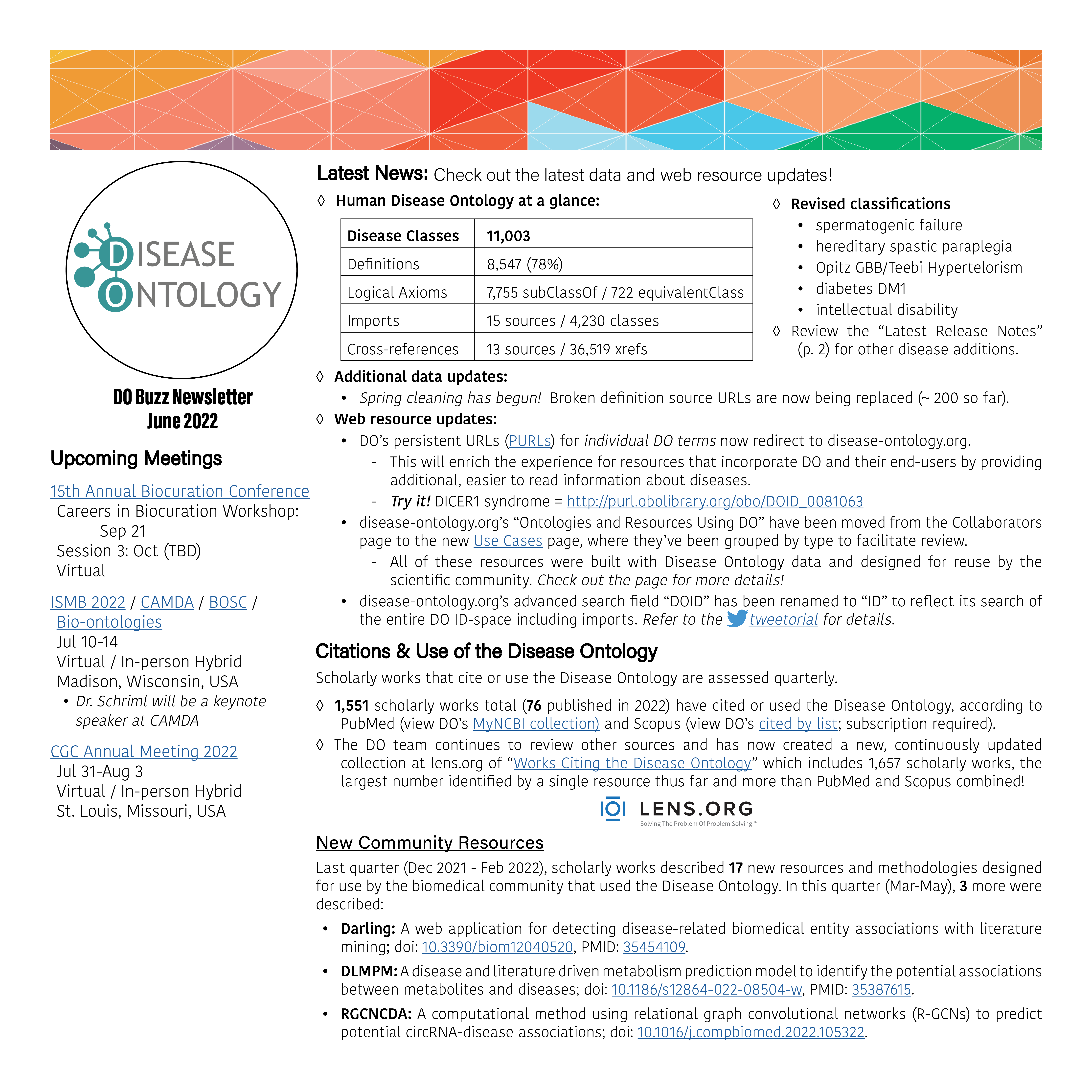 Archive
February 2022 - 2021 Year in Review: Statistical summaries of changes to and use of DO resources.
November 2021 - Creation of CFDE slim and release of 2022 update paper.
July 2021 - Spotlight on Databases Using DO.
February 2021 - Check out the latest data and website updates!
September 2020 - Automated generation of gene summaries at the Alliance of Genome Resources.
April 2020 - DO Spotlight of the Quarter: Disease Ontology's application in Gene Co-expression in Network Analysis.
December 2019 - DO Spotlight of the Quarter: Recent DO Use-Cases 2019.
August 2019 - Spotlight on the DO website relaunch.
March 2019 - Spotlight on Xenbase, using Xenopus to model human diseases.
October 2018 - Spotlight on the DO OWL view.