Home > Community > Publications
Papers Citing Disease Ontology
The Disease Ontology has been cited by more than 1,500 publications! These are listed at PubMed and Scopus (subscription required) and visually represented by year and publication type.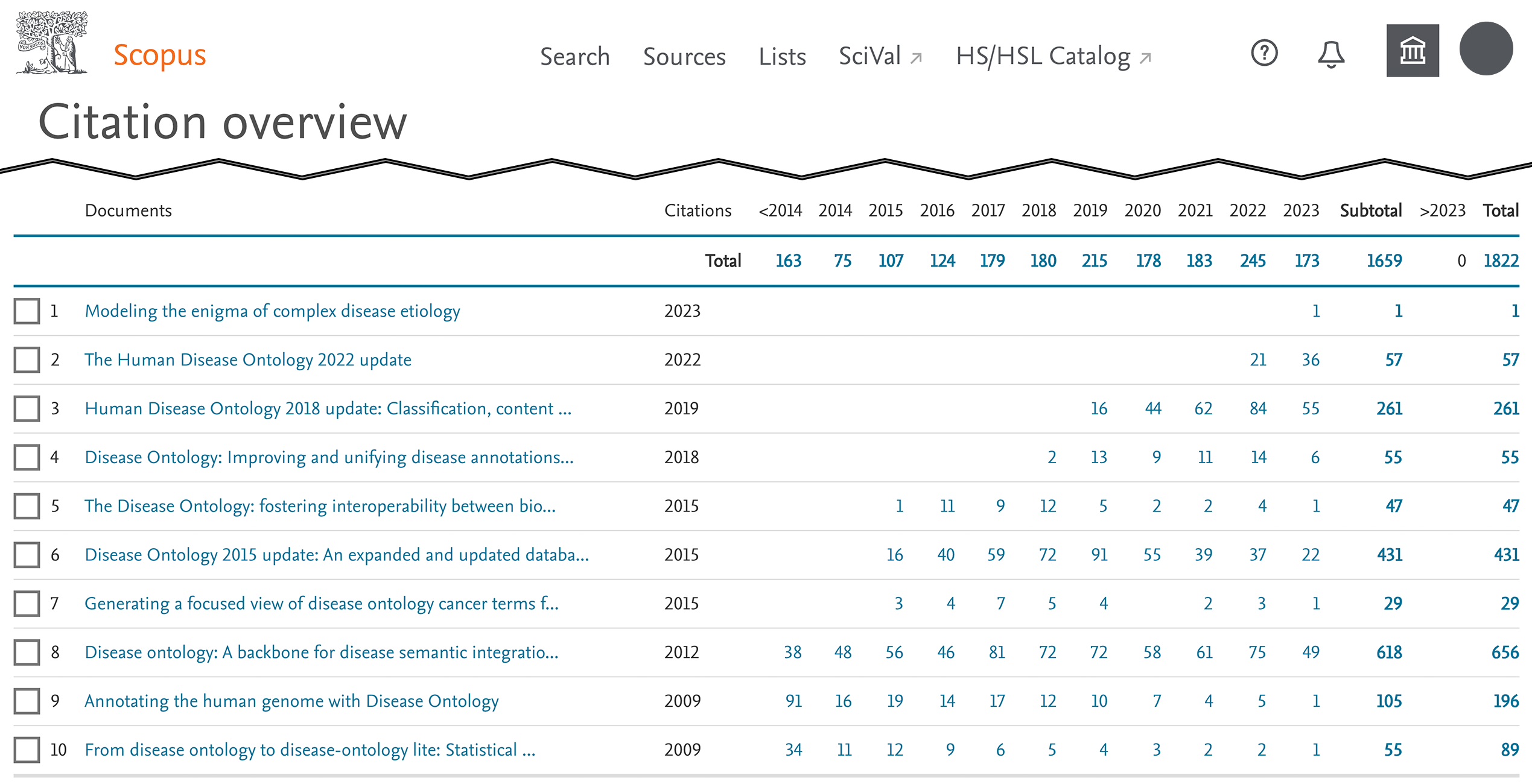 This snapshot of
Scopus' citation overview
shows the published Human Disease Ontology articles and the number of publications they have been cited by (as of March 2022).
DO Project Publications
To cite your use of the Disease Ontology in your work, please cite one of these publications:
DO Collaborative Publications